Basic Diving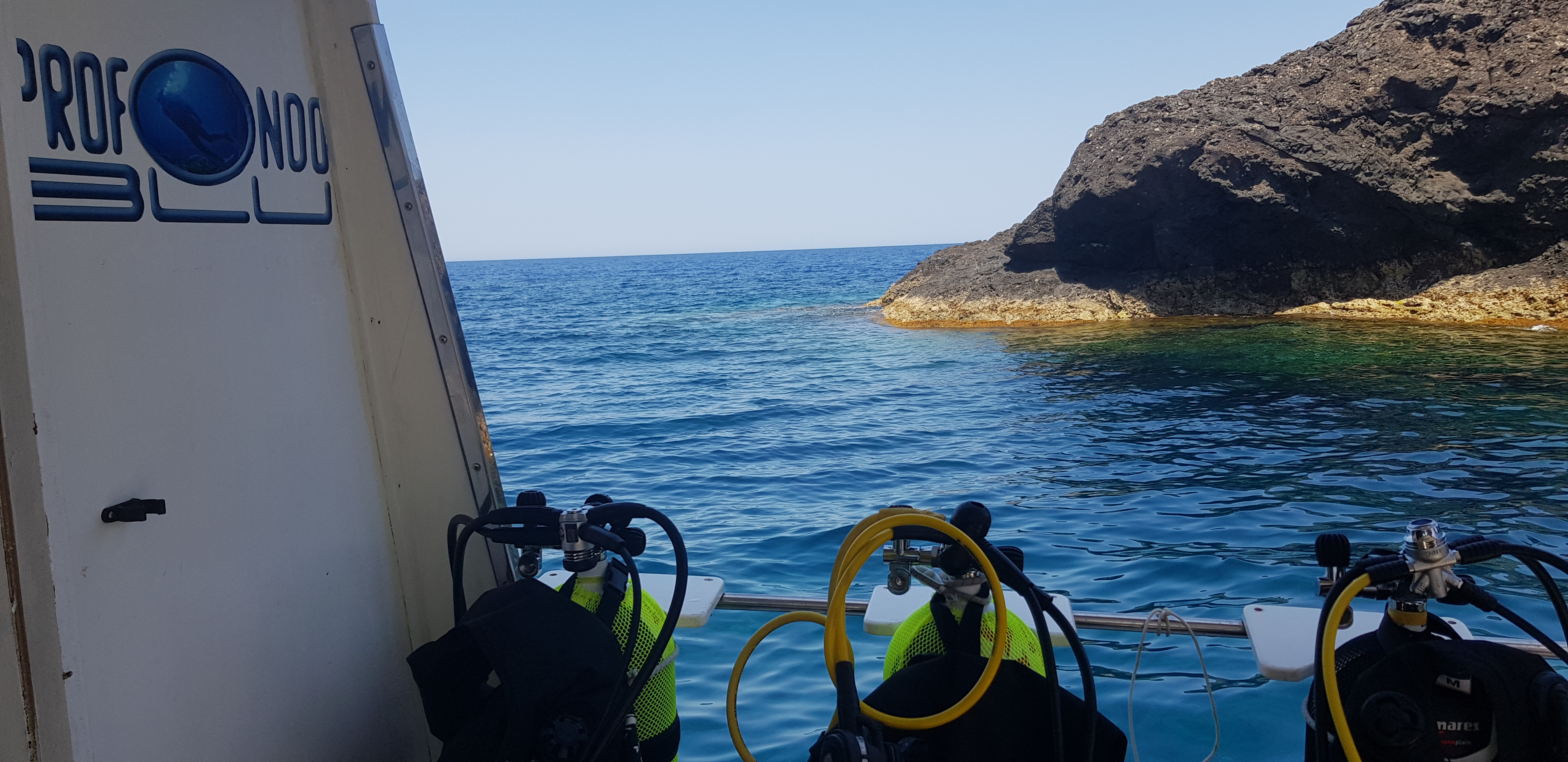 The Essentials of Diving in Ustica
Classic Experiences for skilled and certified divers
Whether Ustica Island is a new or a familiar destination for you, it stays a must-see target as a dive location in the Mediterranean. As the first Marine Protected Area established in Italy, it boasts a wide variety of marine fauna and flora safe from massive fishery offering the opportunity to divers and snorkellers special encounters hardly experienced elsewhere in the Mediterranean.
As a scuba diver you can spend a day, a weekend or a week holiday and never get bored: each dive gives a different excitement and dive sites are numerous around the island.
Scoglio del Medico, Secca della Colombara and Punta Galera are the most famous dive spots and defined the most beautiful, so you can't miss them, either you're a beginner or an expert. Nevertheless, there are more than 20 other dive spots to discover and enjoy, of varied environments and sea life. Barracudas, amberjacks and groupers are considered the charismatic species of Ustica and these are the spots where they usually hang out and easily found, but divers passionate of muck life will get their part as well. Moreover, the volcanic origin of the island makes enchanting sceneries to enjoy even when you are not captured by marine species.
Book your Basic Dive Package
We daily offer guided dives with single departures. You get a discount on packages for 4, 6 or 10 dives or more. Dive spots and group formation are based on weather conditions, divers' level of certification and experience and are established day by day.