Snorkelling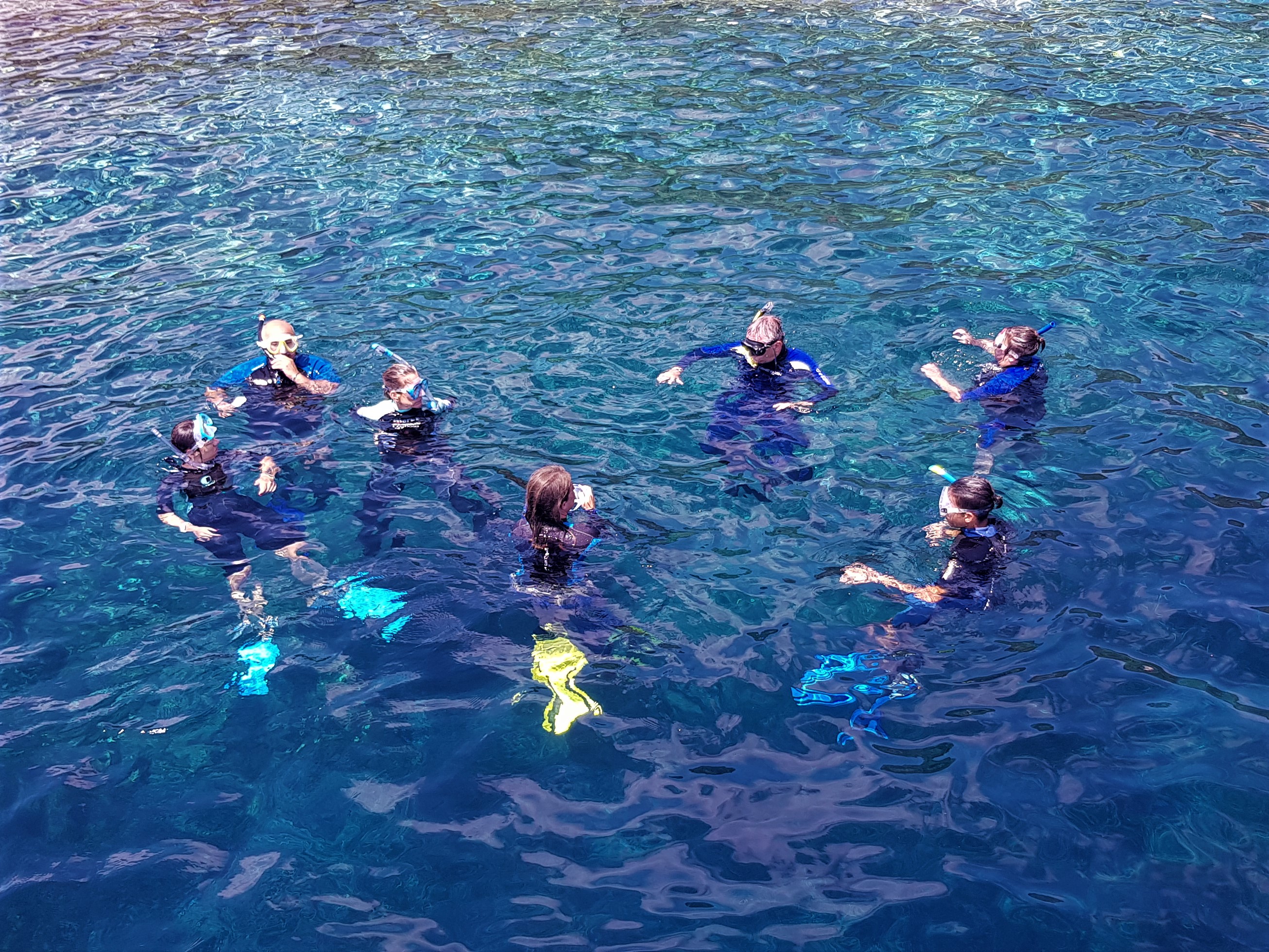 Snorkelling Sea-watching Tours
Discover the Underwater Treasures of Ustica from the surface.
Not a diver? Don't give up to discover the underwater world, try snorkelling. You don't need to be a scuba diver to encounter aquatic life. Take part to our snorkelling excursions guided by our marine biologist & naturalist.
What can I do?
Free Snorkelling
You're quite confident in water and you love to swim the seven seas on your pace, or you happen to be a partner of a passionate scuba diver: jump on board for our daily trips and explore by yourself the bays where the boat is moored for the scuba divers.
Guided Tours
Snorkelling excursions are not second to scuba dives. Clear waters and a protect environment allow snorkelers to experience amazing sceneries and surprising encounters as much as scuba divers can testify.
Snorkelling itineraries are usually in the same spots of scuba dive excursions, but we also have specific itineraries for snorkelers where scuba divers usually don't go.
Cave Snorkelling
Ever heard about that?! The volcanic nature of Ustica offers grottos for visitors by boat, underwater caverns for scuba divers and submerged caves for swimmers and snorkelers. We have snorkelling targeted routes to explore and admire the caves at water level guided by a local expert to give you tips on biology and geology.
PADI Advanced Snorkeller
Not so confident with mask and fins? Sign Up to a Skin Diving course during your holiday and improve your aquatic abilities to enjoy your time in water with safety and comfort.
Snorkeling Sites
The Marine Protected Area of Ustica offers several dedidated routes for snorkeling and seawatching, of naturalistic and geological interest. Take a look at the selected sites to get an idea of what you'll coming to experience.
Book your Snorkelling Experience with Us
We daily offer guided tours with single departures. Spots and group formation are based on weather conditions, participants' level of experience and are established day by day.
---